Home of the St. Joseph Peninsula Turtle Patrol
IMPORTANT NOTICE....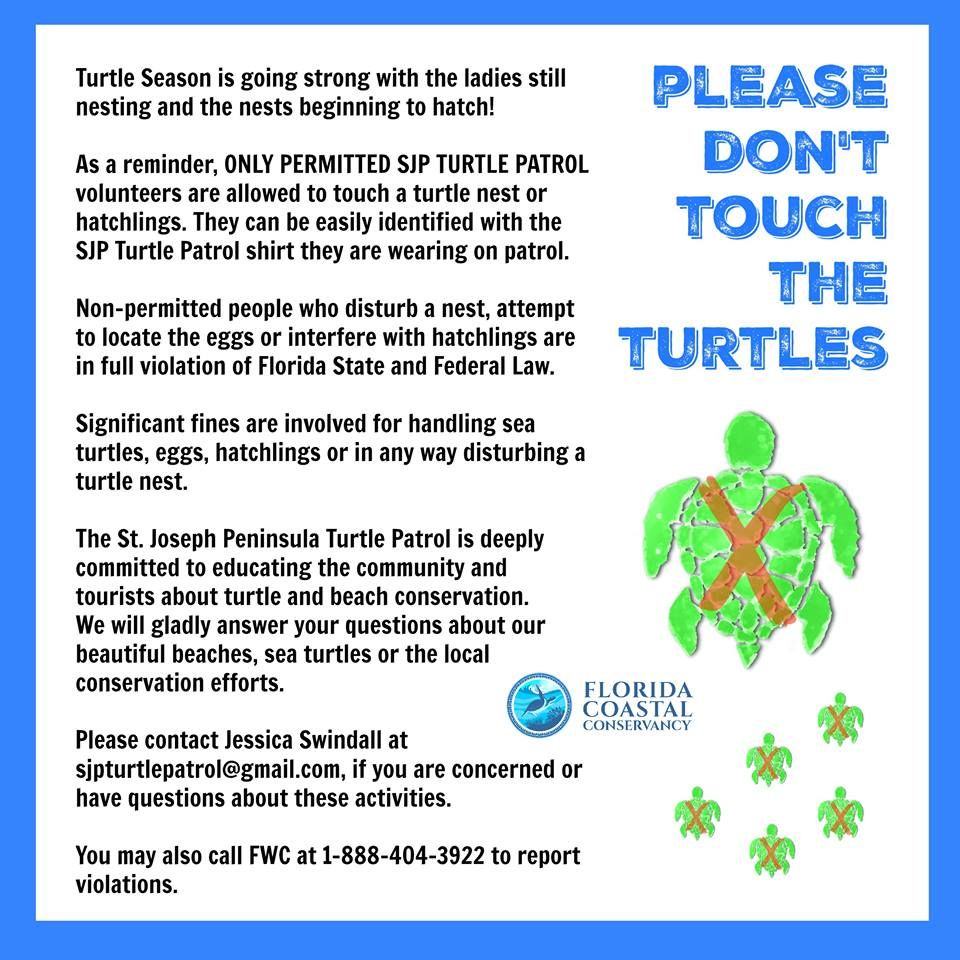 The Forgotten Coast Sea Turtle Center Is Coming!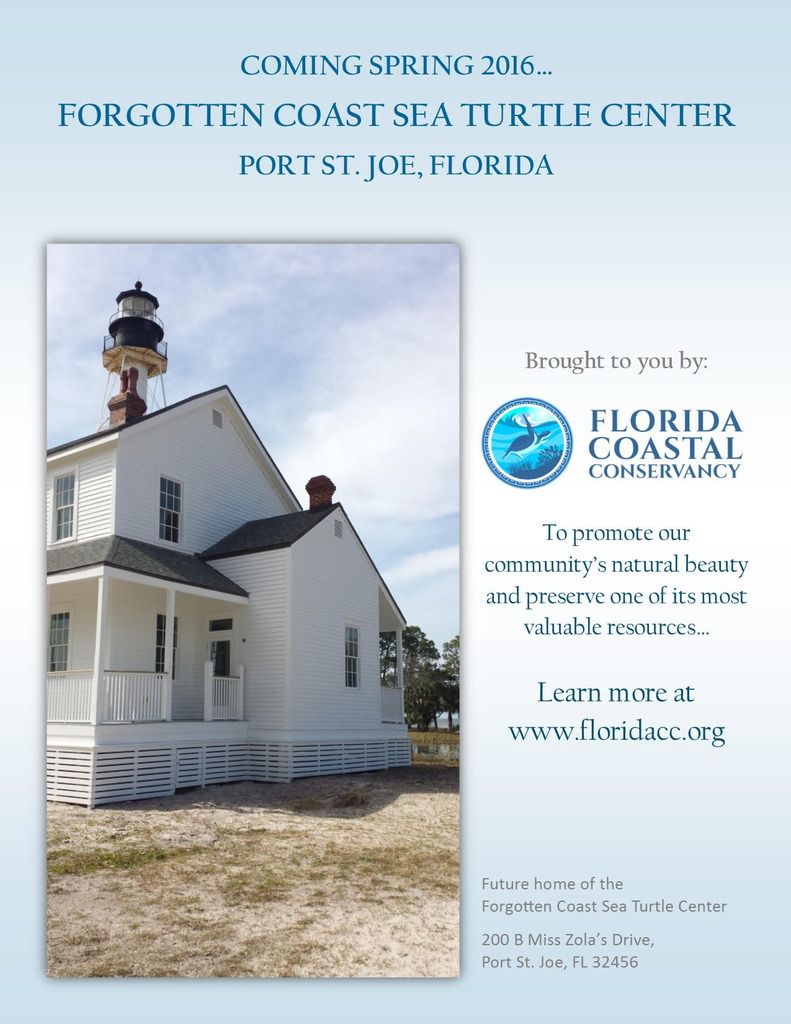 VOLUNTEERS NEEDED FOR THE FORGOTTEN COAST SEA TURTLE CENTER!
We need your help in being a volunteer ambassador to greet visitors to the center.
Please contact us at our email sjpturtlepatrol@gmail.com for details.....

WE NEED YOUR SUPPORT
The Conservancy has launched a fundraising drive to establish a sea turtle education and outreach center in Gulf County to raise awareness and provide information about sea turtles and the important role the county's beaches play in preserving the species. The goal for the year is to raise $50,000 to secure and set-up the facility and acquire additional information displays and educational materials.
We Need your help and donation to make The Forgotten Coast Sea Turtle Center a reality.
Please Click Here to Donate to the Sea Turtle Center